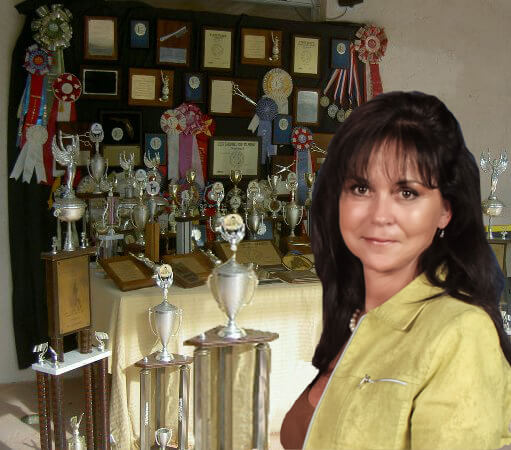 Kathy Rose
IPG, NDGAA & ISCC, Certified Master Groomer
A Luxury Pet Spa and Boutique
with Expert Styling
Welcome to Pets of Perfection, a Luxury Pet Salon, Boutique, and Spa for dogs and cats. Pets of Perfection has been pampering pets in Palm Beach County for more than three decades under the keen eye of Kathy Rose.
Kathy Rose is an internationally acclaimed grooming champion winning numerous world and national championships. She is recognized in the Pet Industry as a top winning stylist, lecturer, and judge. Kathy has represented the United States as a member, coordinator, and board member of GroomTeam USA in the world competition for six years and running.
Kathy has many philanthropic endeavors to educate Groomers and improve the pet grooming industry. She is the winner of the prestigious Cardinal Crystal Grooming Achievement Award (the grooming industry's equivalent of the Academy Awards) for outstanding service to the pet industry.
Kathy believes in the kind, humane, and comfortable treatment of the pets. This belief combined with top-notch styling and personal service is not just common sense, it's good business! Only the most talented, kind, and skilled stylists, Certified Master Groomers and Certified Pet Technicians call Pets of Perfection their career home. They dedicate their time and skill to pampering your beloved four-legged family.